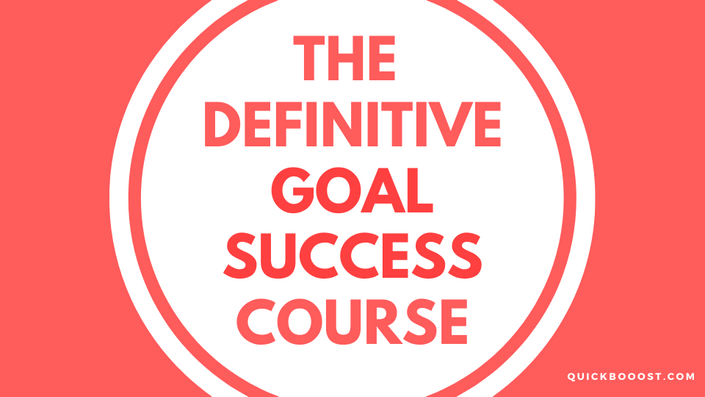 The Definitive Goal Success Course
"If you're serious about achieving your goals, Corey is your guy!" - Jari R.
Imagine how it will feel to finally achieve your goals...
When it comes to goal success, there is a problem that so many people struggle with. Do you know what it is?
No - it's not brainstorming new goals. That's the fun part.
No - it's not setting your goals. Although that can pose a challenge.
More than anything else, the problem that people struggle with, that leaves them feeling frustrated, annoyed, hopeless, is actually achieving their goals.
It's saying, "I want to do X, or I want to reach Y, or I want to become Z," and then actually making it happen. Because it's easy enough to have an idea, but it's hard to get to the finish line.
Really hard.
A better existence
My name is Corey Fradin. I'm the founder of QuickBooost and I will help you finally achieve your goals. But not just one or two goals. I will help you achieve goals across the entire foundation of your life.
Because a life of fulfillment doesn't just revolve around how much you make. It includes things like your:
Relationships with others
Career aspirations
Mental and physical fitness
Advancement of education
And much more
I will show you how to create that better existence for yourself. An existence that fills you with purpose, with fulfillment. Where you wake up excited to tackle the day.
The power of goal setting
I've worked incredibly hard to figure out how goal setting works. How to actually achieve the things that I want. Through seven+ years of struggle, friction, and eventual success, I have learned the key things that you need to do to reach your desired end results.
And those are lessons I will teach you.
Through my powerful, goal success program, I will show you how to attain greatness and achieve your goals.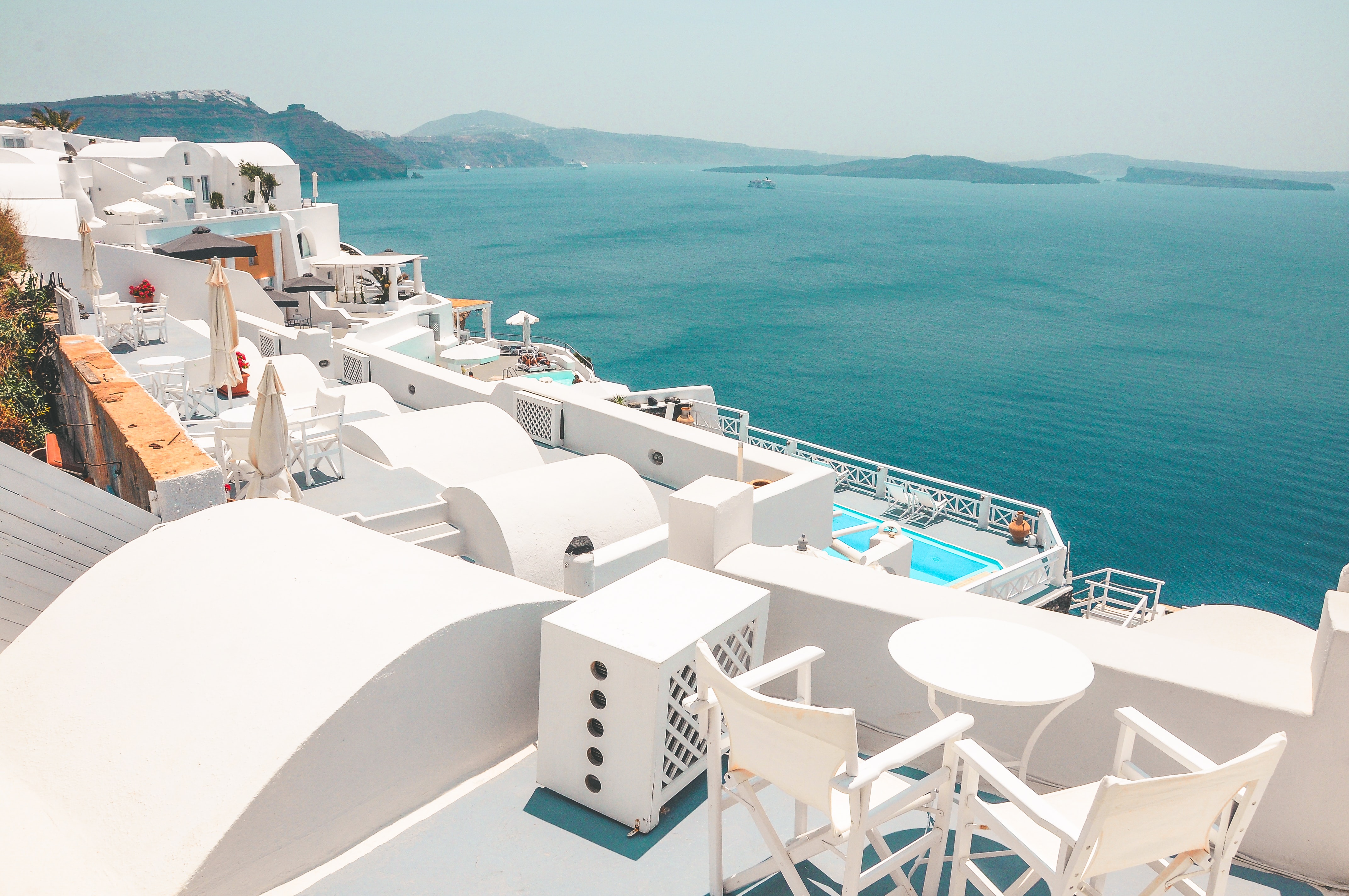 Your success is inevitable
Does that sound arrogant? Allow me to back it up with a few examples of real success stories from people just like you.
Explore the outdoors
One of my readers longed to get outdoors more. She loved the idea of doing more cardio and exploring outside, but she struggled to set things up on her own. Through my program, she has not only created a successful fitness regime for herself, but will be soon embarking on an ultra-endurance bicycling adventure because of it!
A goal success!
Business growth
Another one of my readers struggled with chronic busyness.
As a small business owner, he struggled with having too much on his plate. Through my program, we created time for him to grow his business amid the hectic days. Because of that, he has gotten in touch with customers that he never had the ability to speak with before my help.
A goal success!
Healthier lifestyle
Another of my readers struggled with attaining her ideal weight (a common problem). Together we devised a system that focuses on the things she can control - like the duration of exercise she does - as opposed to the things she can't - like what the scale says at a given time.
Through my program, she's done cardio nearly every single day (while preventing burnout) and is crushing it!
A goal success!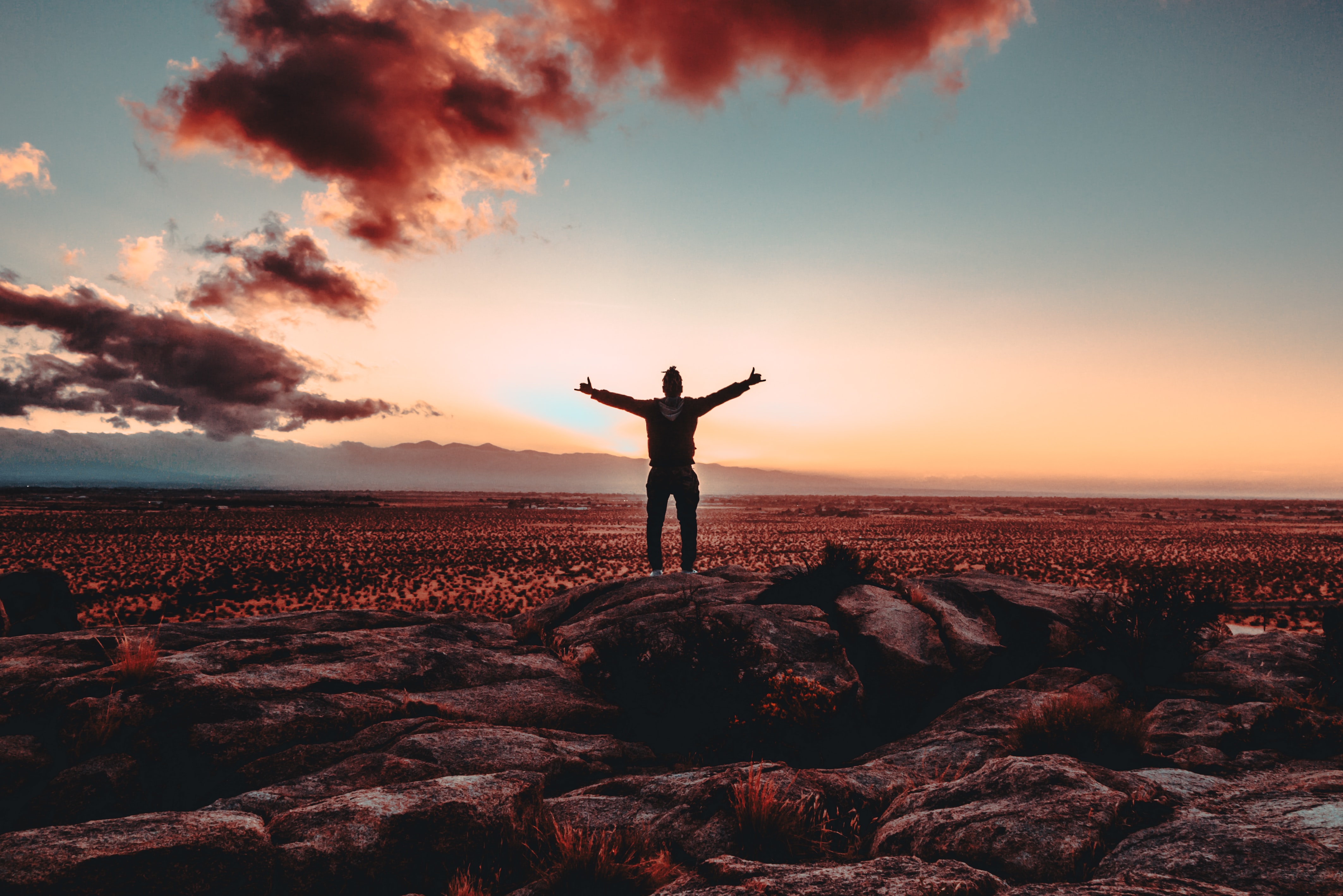 Stop coming up short
You may know how to set a goal, how to have an idea that sounds "great" in the moment, but my bet is that you struggle to actually cross the finish line. To reach the end result and attain the success that you so desire.
I will put an end to that.
Work with me and you will achieve something real. You will finally stop floundering, wandering around lost, coming up short. You will accomplish your goals.
You will excel!
Work with me and achieve your goals

Are you ready to succeed? Are you ready to achieve your goals once and for all? Click the button below to enroll.
Talk soon!
Corey
What people are saying:
Holly H.
"Corey is a master in his field. Knowledgeable, approachable and incredibly practical, he has the skills to transform your goals into reality."
Marybeth S.
"Setting goals is easy, right? But setting the right goals and actually achieving them is not so easy. Corey imparts his knowledge on goal setting and achievement in a way that is easy to understand so that you have the opportunity to succeed.
His course is straightforward with easy to follow steps for setting goals."
Jordy B.
"Corey is an expert when it comes to setting the right goals and priorities. He's given me great insight when it comes to growing my online business and reaching new audiences.
Focusing on long-term strategies, and actively keeping track of 'what works,' are two great lessons Corey teaches."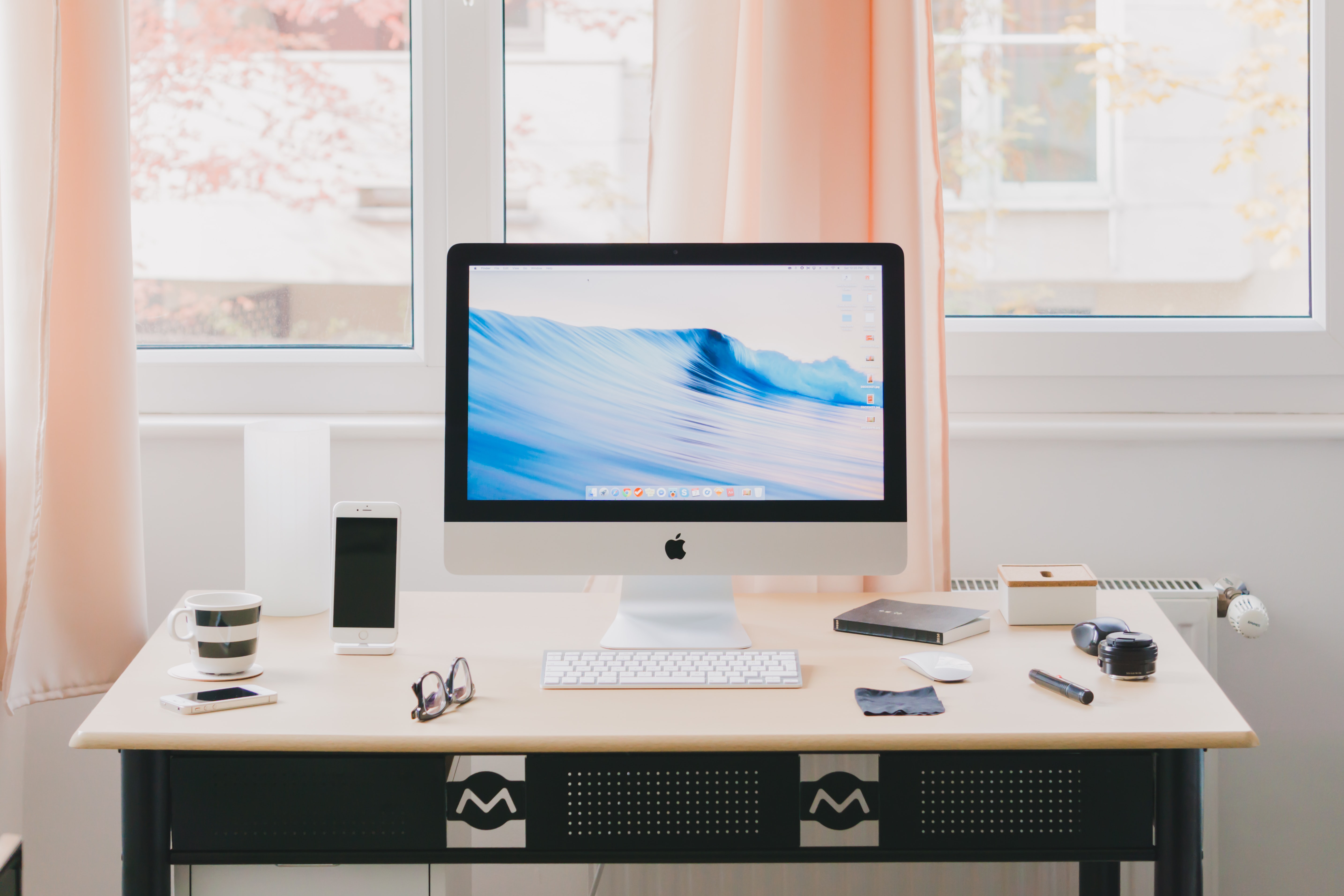 Let's talk about the course
Serving as the foundation of my goal success program is my goal success course. Comprised of:
Six distinct modules
17 jam-packed lessons
And five powerful worksheets
You will learn what you need to do to set goals that you actually achieve. And good news! I know you're excited and raring to go and because of that, I waste no time doling out the information you're after.
Speaking of saving time, here's a quick video explaining the course in more detail (oh and my tried-and-true course curriculum is just below that).
What people are saying:
Jebra T.
"Corey is a wizard in the personal skills arena of goal setting, productivity, and organization. He has a wonderful way of breaking down complex concepts and making them simpler to implement.
His expertise has helped me focus on what I want to achieve and then set action goals for the coming weeks. When I run off the rails, Corey's prompts gently veer me back on track. If you want to set optimal goals -- and then achieve them -- consider one of Corey's online offerings.
Self-development is always a good investment, but it's doubly so during these uncertain times when it's easy to lose traction."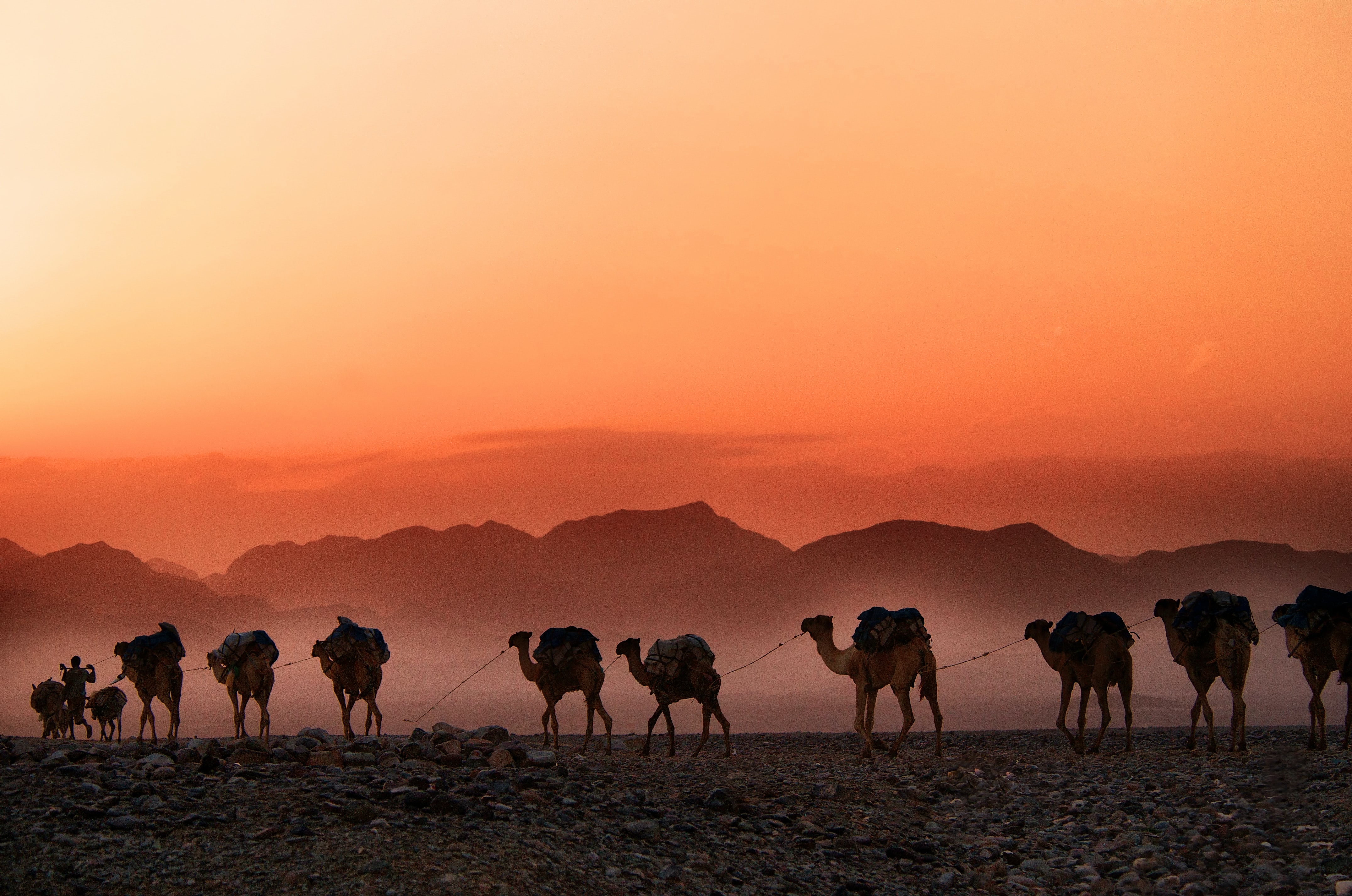 Be held accountable (by me)
In addition to my proven goal success course, you will also gain admittance to my private Slack channel. There, you and I will have the ability to discuss your goals further. But more importantly, you will receive daily accountability from me.
What does that mean? It means I'm going to be right there by your side - ensuring that you achieve the goals you're after.
Every. Single. Day.
Because one MAJOR problem that people run into with their goals is giving up after the first few weeks; normally right around when the excitement wears off. And it's then that you'll need these check-ins the most.
They don't take more than a minute of your time each day, but they are incredibly powerful.
When you begin my program, you will be ushered into this private chat platform where we will seamlessly communicate with each other.
Designed in a friendly, easy to use manner, we can chat at any time. You have direct access to me. No slow email back and forth. You get an exclusive, one-on-one channel where we can talk. And once you're in, the accountability begins.
What people are saying:
Jari R.
"If you're serious about achieving your goals, Corey is your guy! If you follow his smart steps and fail-proof methods laid out in this course, goal-success is practically guaranteed."
Mandy Y.
"I personally implement all kinds of systems from self development books to see what works for me and resonates with my personality and I can easily become overwhelmed. This system takes that away completely.
Plus I did not feel as though he was talking *at* me which is a tone I find usually coming off with other courses. Instead I felt like he was a caring mentor on my side wanting to see me succeed.
All in all it is a great course!"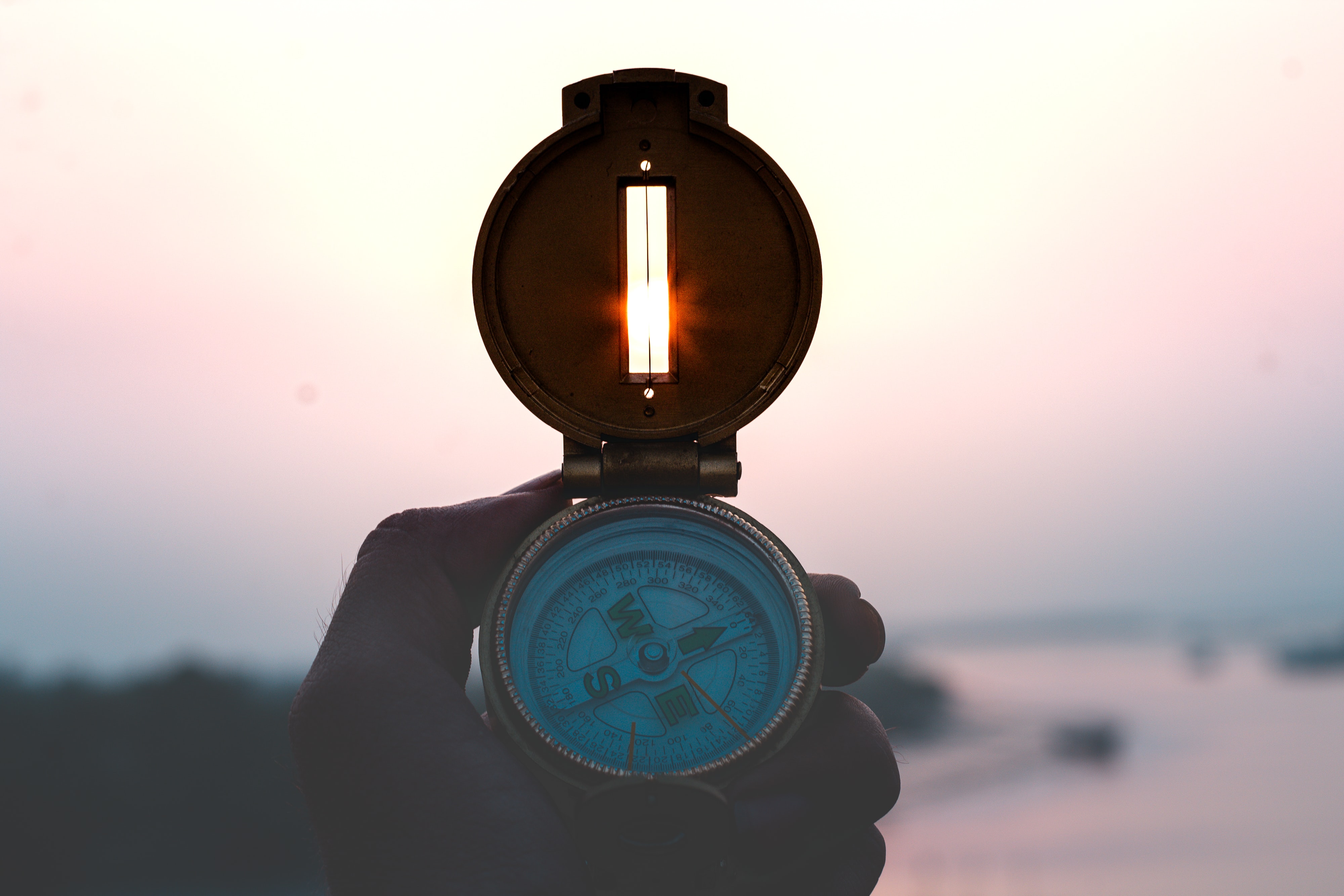 Get clear direction
On top of the course and daily accountability check-ins, you also have the option to take part in one-on-one monthly video chats with me. In these exclusive talks, you will gain direct guidance on your goals.
During these structured calls we will discuss:
What's working
What's not
And what you need to do to get to where you want to go!
Upon your enrollment in my program, I will set you up in my private Slack channel. From there, we will go about reserving an hour on the calendar for our meeting. And it's in those hour-long increments that the real fun begins.
Because during those times we will jump on a live video chat - just you and me.
NO distractions, NO outside calls coming in, NO disruptions. Just quiet, uninterrupted focus on you. A peaceful environment. A haven from the hustle, noise, and disorder of the regular, dull, demanding world.
Just you, me, and your goals.
What people are saying:
Loren D.
"Even though I meet friends at the climbing gym a couple of times a week, I could NEVER get myself out of the house for a quick run or bike ride. I was surprised to find that after just four weeks of Corey's coaching, I was running, biking, and exercising almost five times a week!
His coaching really breaks down goal setting and I can't wait to use the tools I learned to start making progress on my other goals! Thanks Corey!"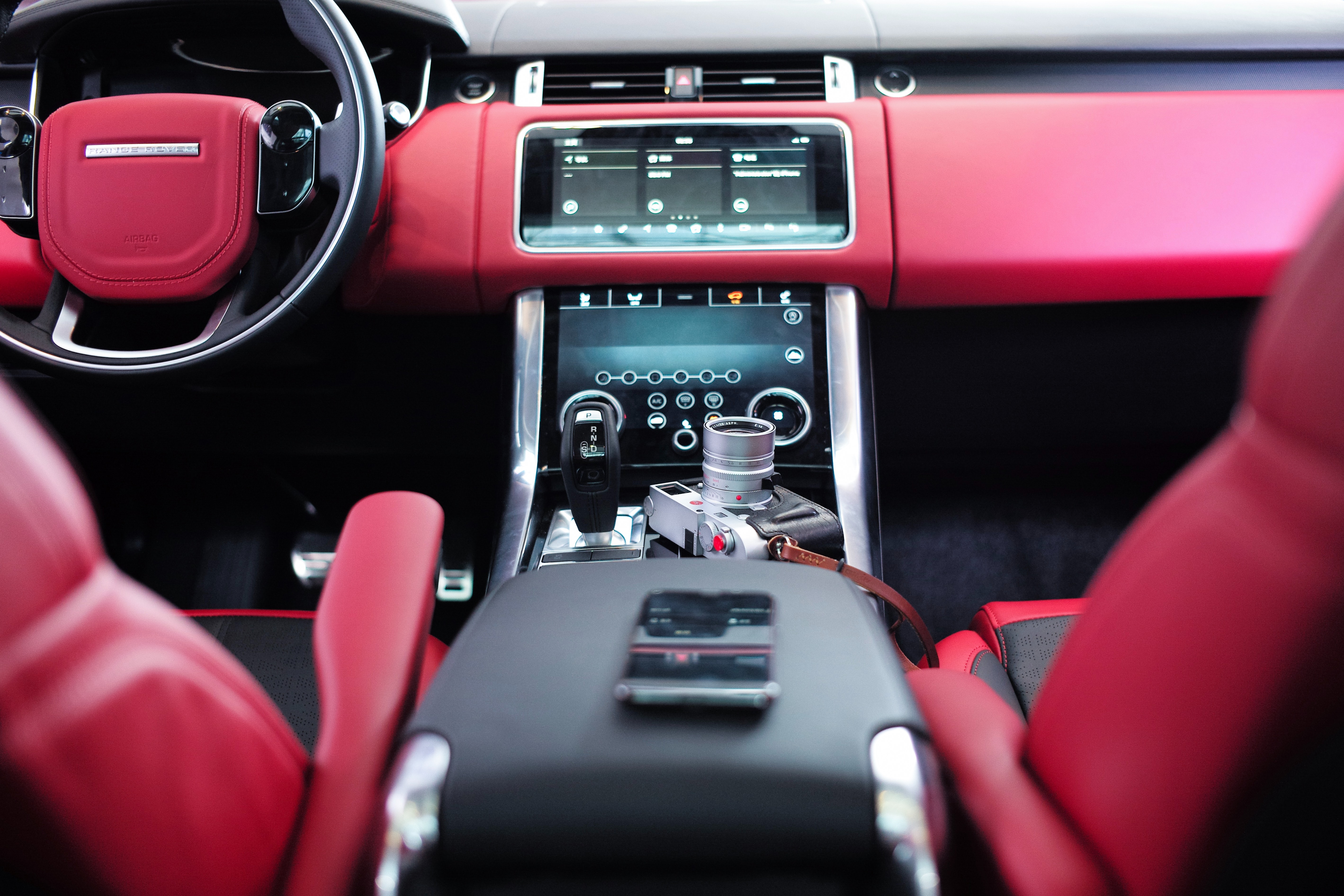 Receive personalized guidance
On top of everything else, you can choose to partake in my personalized, eight-week goal success coaching series.
In this life-changing experience, we will ditch the course* and forge a custom path towards your goal success. Comprised of weekly one-on-one video chats, thought-provoking worksheets, and direct access to me in my private Slack channel, goal success will never have seemed so easy!
Everything is personalized to you.
Every question you ask, every step forward, is customized to your own making - with me fully by your side guiding and cheering you on. Here's a video** with more details about the coaching series.
*You will still get access to the course, but won't need it.
**If you make it to the end of the video, you'll notice I mention a form. You can totally ignore that. I've since streamlined things and no longer need it. You're exactly where you need to be. :)
Create a life-changing breakthrough in eight weeks
At the start of each weekly coaching series meeting, you will be greeted by me with a smile and a warm "Hey - How's it going?" From there, you will be guided through my deliberate, actionable system.
A system that, throughout each of the eight weeks, will transform your life for the better.
Plus, at the conclusion of each meeting, you will receive tailored, one-of-a-kind worksheets that, besides being able to keep and use again and again, will help you solidify the information acquired during our meetings.
Each worksheet is intentionally simplistic, powerfully thought-provoking, and incredibly valuable to your success.
Through this custom coaching series, you will:
Gain a deeper understanding of exactly what you want (it's not what you think it is).
Learn how to make your goals a reality.
And make swift, forward-moving progress in that direction.
Oh and here's me with the smile you will be greeted with at each meeting.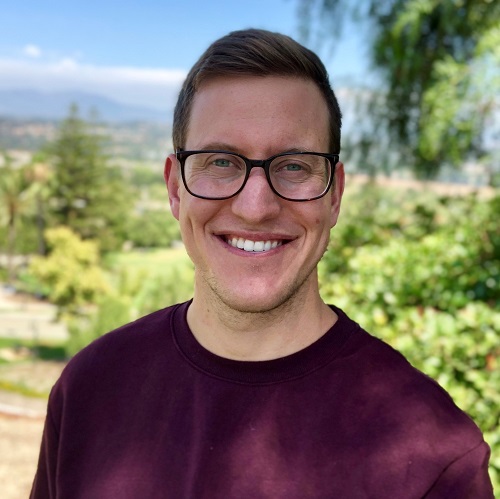 What people are saying:
Katie M.
"As a skeptic of all forms of personal coaching, I was worried that a goal coach would be more cheerleader than coach. I'm so glad I gave it a try because I quickly discovered that my worry was for nothing. Corey is wonderfully upbeat, positive and energetic — and he absolutely backs that up with real knowledge and skills.
His enthusiasm for habit goals in particular appealed to me, and I liked knowing that he was walking the walk right there with me as a great example of living with intention.
And since I mention walking here, that was the habit I truly needed to form, and I'm on target – thanks again, Corey!"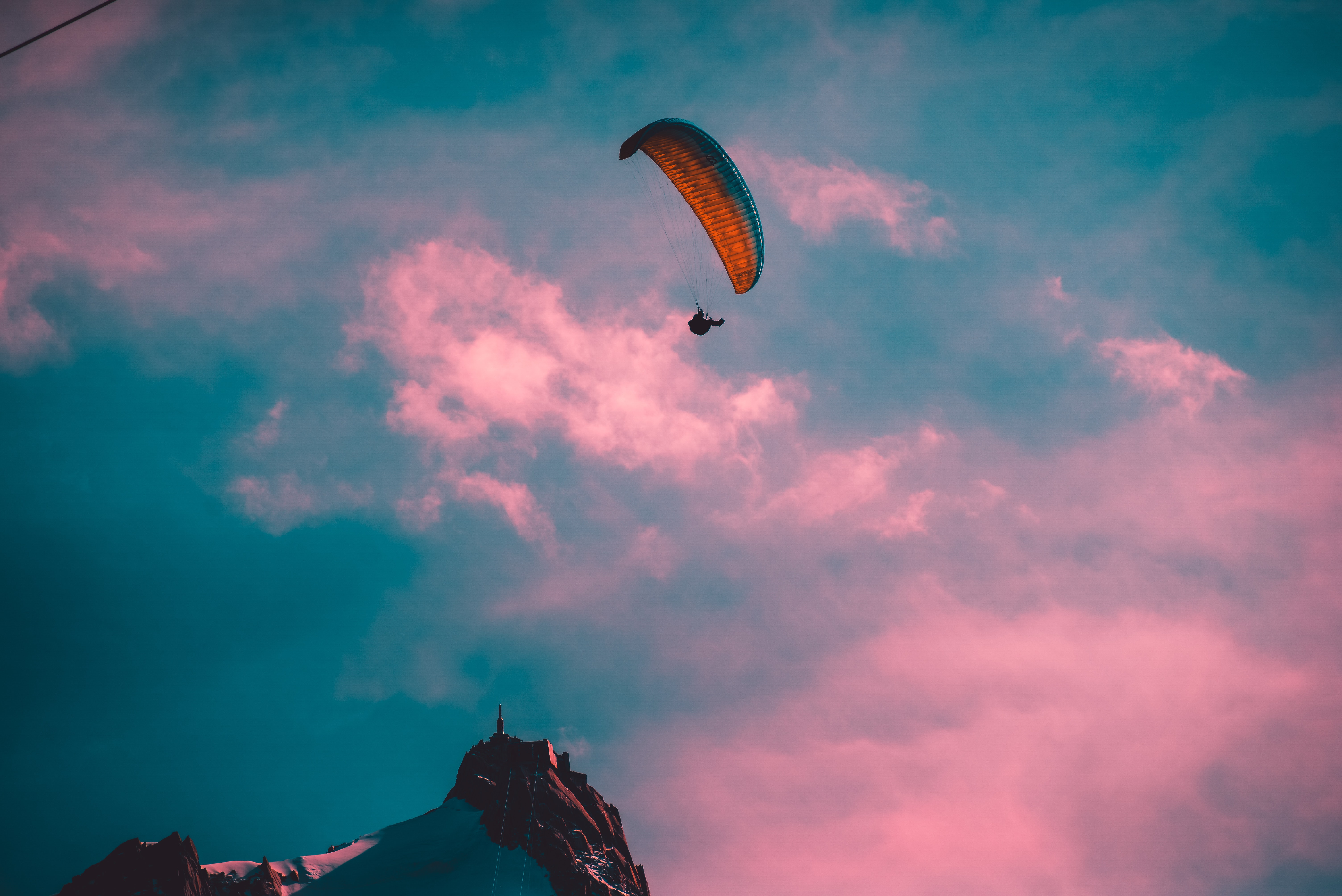 Still not convinced? Let me share a little secret...
We are different than everyone else.
Different than the mediocres, sitting in their musty, grey, padded cubicles. Staring day in, day out, at the aged Dell computer that uncaringly stares back at them. Different than the unquestioning, unthinking, unambitious masses slowly toiling towards an inevitable demise.
Day after day. Week after week. Month after month.
We are different. We are the hero of our story. A story in which we rise up, finally, out of our despair, out of our ordinary existence. But to pull it off, there are certain desires, wants, and requirements that NEED special tending to.
There's more to it than you'd think.
Who has the time? Avoid this crucial mistake
You are busy though. Preoccupied with clicking your mouse. Scrolling through the same spreadsheets that you scrolled through last week and the week before that. Eternally annoyed with your boss who doesn't get it. Who doesn't see your potential. Your drive. Your creativity.
You're tired and wonder who has time to think about "rising up" when there's so much going on in the world right now? But look across your cubicle. At the old man who has been with the company for 40 years.
Who has come in, day after day, with the same strawberry cream pastry.
Sat in the same worn-in, black desk chair for the past 40 years. Shoulders forward, hunched over, smelling of sweat after his brief walk from the outdated office kitchen to his dust-riddled, beige desk. Clicking the same grey mouse, scrolling through the same report that he scrolled through last week and the week before that and the week before that.
Look closely at him. He once felt the same as you do right now. But he never did anything about it.
HE NEVER DID ANYTHING ABOUT IT!
But... you still have a chance. Sign up for my goal success program now.
This course is closed for enrollment.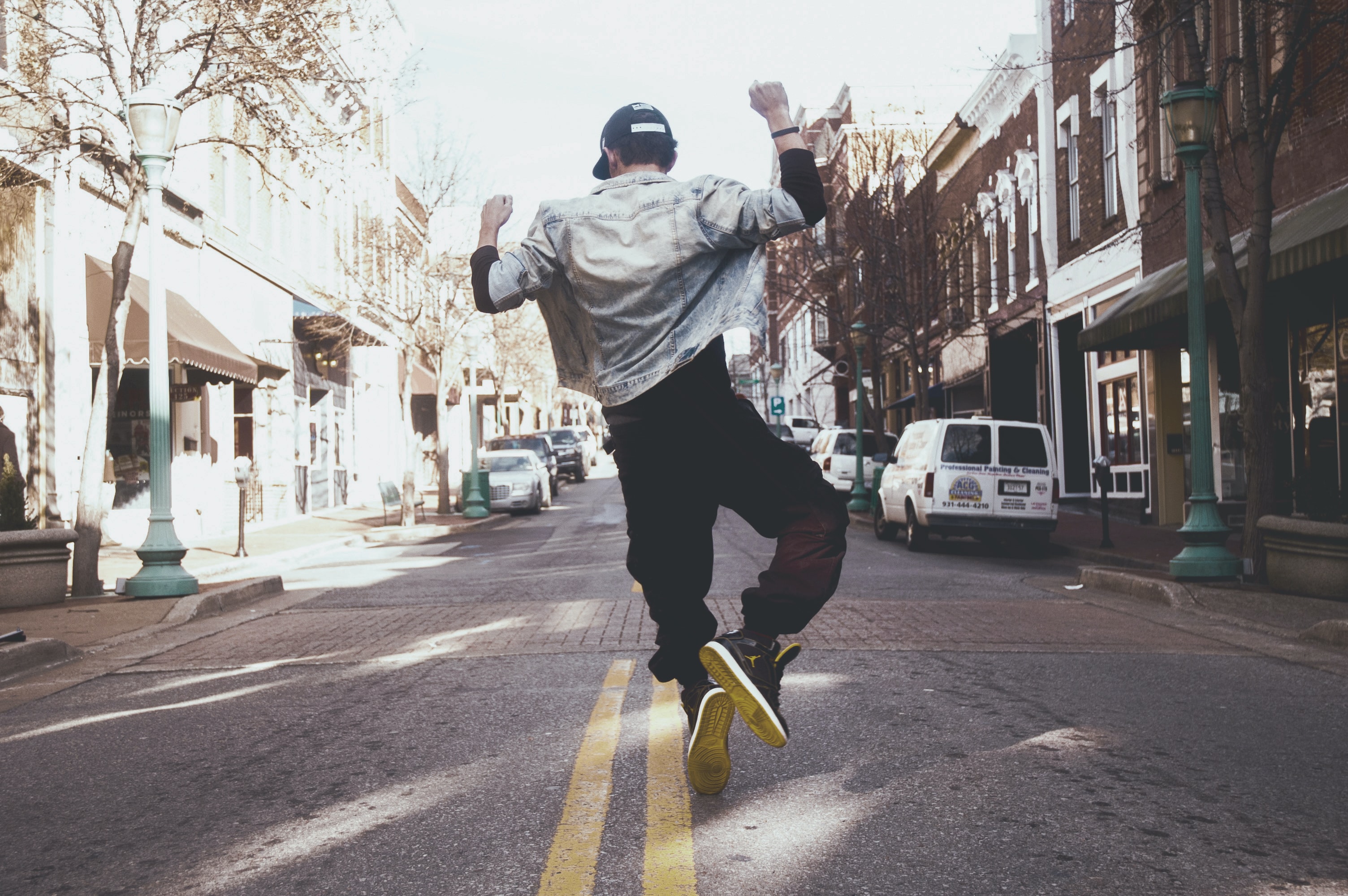 Take a look around (it's free)
I get it. 1,000%. You're probably thinking: Who is this Corey guy? Can I trust him? Is it worth the money?
Those are great questions. And I've completely felt that way when buying info products from other people in the past as well. So hey - there's no rush. Take a look around. Get a feel for who I am and how I do things.
Check out my:
Oh and of course, if you have any questions at all, please feel free to email me. Yes, that's my real email and I will respond to whatever you send me (assuming it's not spam).
---
Frequently asked questions (FAQ)
What is the program format?
The course is text-based. It was created that way intentionally and for an important reason: text is the easiest form of content to consume and understand. You can read through a lesson, learn the material, and start applying it to your life right away.
With that in mind, each lesson is specifically designed to help you learn and implement a different part of the goal success process.
My private communication channel is through Slack. It's totally free and I will explain how to use it upon your sign up.
The one-on-one video chats run through Zoom because... well... everyone seems to have Zoom nowadays. It's free and if you're not familiar with it, I will also explain how to use it upon your sign up (if you selected the relevant package).
When does the course start and finish?
Upon enrolling, you can start the course immediately. It is a completely self-paced online course. And as long as you stay enrolled, you decide when you start and when you finish it.
How long do I have access to the program for?
You have access to everything while you are enrolled. That means my course, Slack channel, and Zoom meetings (if you've selected that package). When you discontinue your enrollment, you no longer will have access to those materials.
I have a question. How can I get in touch with you?
There are a few ways. First, you can email me here. Second, if the question is course-related, you can leave a comment within that lesson and I will respond there. That's always a great option considering others may have a similar question and will appreciate you asking on behalf of everyone else.
Lastly, once you're enrolled you can always get ahold of me in Slack.
What happens after I enroll?
Upon enrollment, you will gain access to my course immediately. From there, I will swiftly reach out to you to get you set up in Slack and to schedule any video chats.
I enrolled but can't remember where to log in for the course. Help!
If you ever need to log back in, you can click the Login button in the top right corner of this page. From there you will be given the option to sign back in.
What goals are you working on right now, Corey?
Great question! You can see the goals that I'm currently working on right here.
What's your guarantee policy?
I fully stand by what I offer. You will gain value from this program. You won't want a refund, but I know it's reassuring to have the option. So if for any reason you feel as though you haven't received any value from our time together within the first 30 days of your enrollment, please let me know!
I will quickly refund you.
In other words, I offer a full, 100% money-back guarantee within your first 30 days of enrollment.
I'm ready to get started! What now?
If you're ready to get started, click the button below to enroll. You will be prompted to move through the checkout steps.
Upon completing checkout, you will be officially enrolled in my goal success program! I can't wait to start working with you!
Talk soon,
Corey