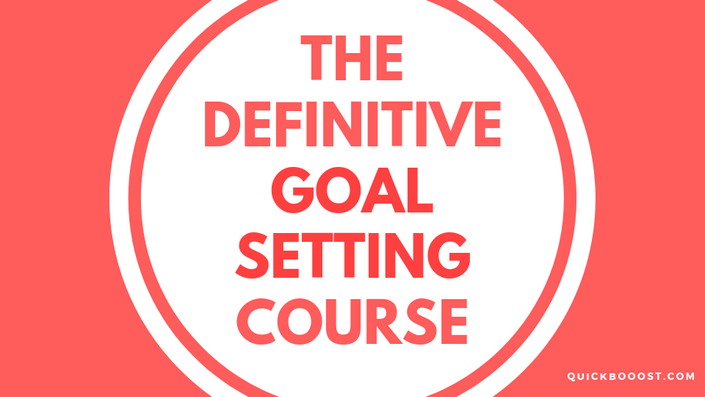 The Definitive Goal Setting Course
Become a goal setting champion in 10 days!
You don't like feeling stuck. Stuck in your boring career; stuck in your cramped apartment; stuck in your mediocre post-college life.
Stuck feeling like nothing new or exciting has come along in a LONG time. Like you're in a rut with no escape.
I know that feeling all too well. I hate that feeling. And I want to help you change things for the better.
That's where this goal setting course comes in.
Goal setting is what you need to steer your life in a positive direction. To finally take control of your time and achieve the things that actually matter to you. Not what your boss tells you should matter, not what your over-involved parents tell you should matter, but what you believe matters.
It's a powerful thing! But, it's not easy...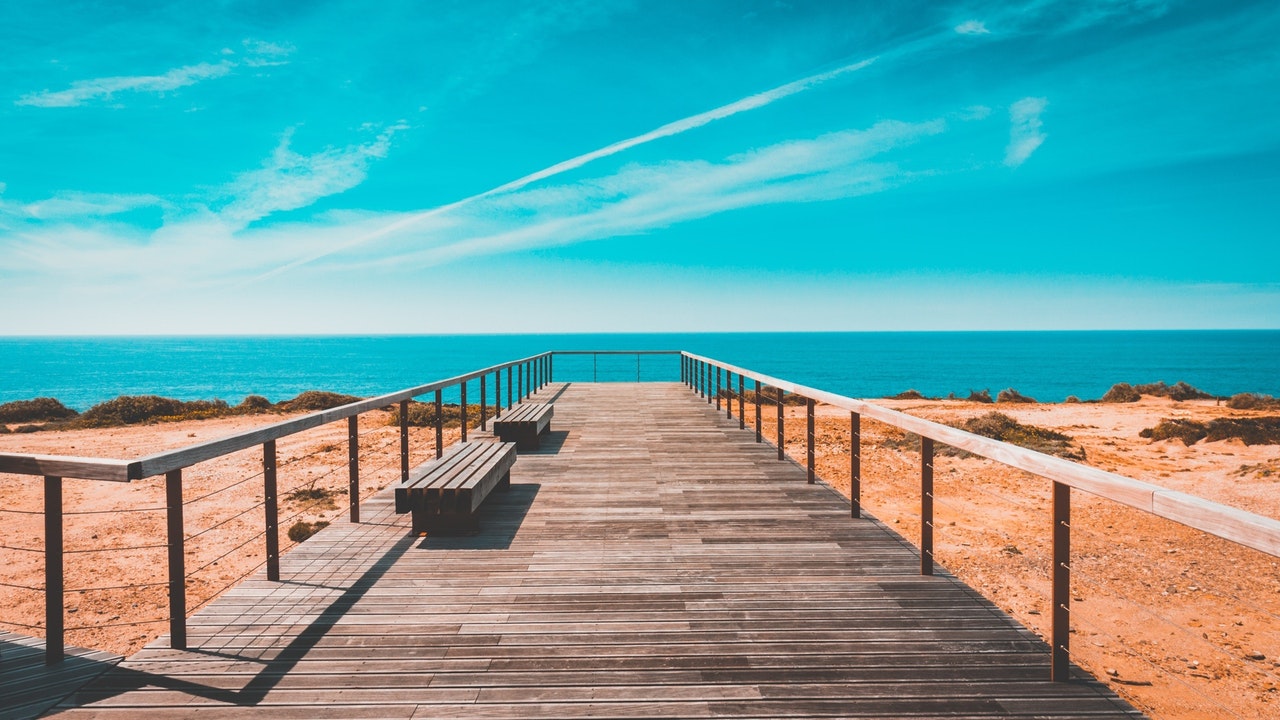 An amazing life
My name is Corey, I am the founder of QuickBooost, and I am the instructor of this course.
I have been setting goals for a long time and have found the process to be extremely challenging - especially when first starting out. I always wanted to achieve great things, to create an amazing life for myself, but when it came time to actually achieve my goals, I would hit a wall over and over and over again.
I was going nowhere. It was painful.
But, I was determined and continued to ponder things, read things, try new things. And now, years later I have a proven system that I use to set and achieve goals for myself.
Now, the kinds of goals I set may not be the kinds you want to set for yourself. That doesn't matter. What does matter though, is that I've actually achieved goals that I set out to achieve.
It wouldn't make sense to hire someone to fix your sink that's never done it before. You don't want someone telling you about goal setting that has never achieved any goals.
Makes sense, right?
To help make my case, then, here are a few goals that I've set and achieved:
- Read 21 books in a year (I would've read more but the Walt Disney Biography took me way too long to finish. Highly recommend it though. Did you know he was super into trains?)
- Increased my average sleep per night from ~ 6 to ~ 8 hours
- Lost 30 lbs (it took me a few years but I did it, nonetheless)
These goals may seem unrelated but they aren't. They are all related to me, my interests, and what I want to get out of my 24 hours.
Super human alien
Now am I some super human alien capable of achieving extraordinary things? No, I'm literally just a guy that knows how to use his time wisely each day. And that's what I am trying to share with you in the form of this course.
I'm not saying it's going to be easy. Let me say that again - IT'S NOT GOING TO BE EASY. But if you are willing to actually follow the lessons and put in the work, you will be able to achieve bigger and better things.
Don't want bigger and better things? Well if that was true than you probably wouldn't be reading this. You want bigger and better things just like I do and that's why you're here.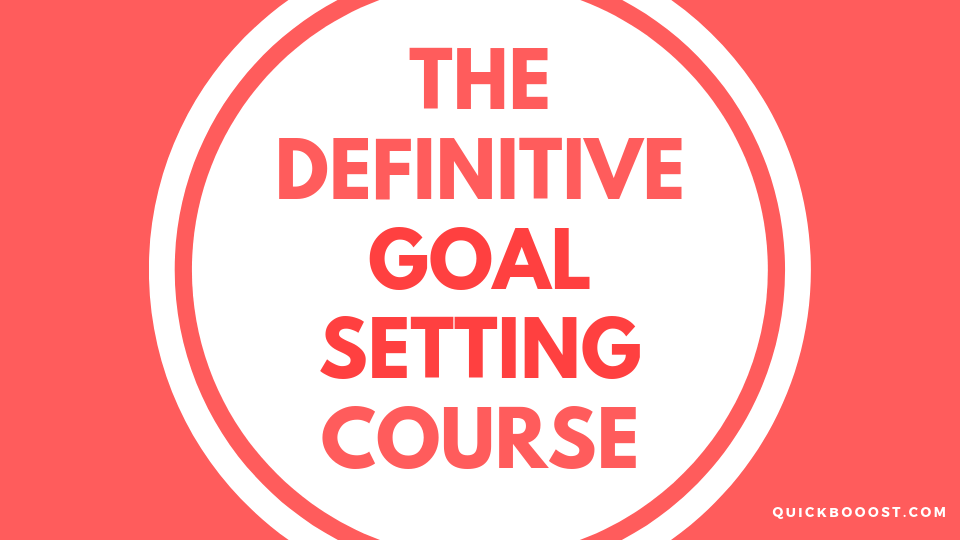 The point
The curriculum is listed below, but if you don't feel like scrolling (which I get), here's what's included:
- 6 distinct modules
- 17 jam-packed lessons
- 5 powerful worksheets
- And a promise that you will set and achieve your first goal within 10 days (more on that in the course)
I wanted to keep this course as straightforward and applicable as possible.
I've personally taken courses where there are 50 lessons and the first 48 are fluff. I've read books where the first 275 pages are garbage and then the last 10 actually give you the info you need.
That sucks. I hate that. And I didn't want that for this course.
So I got straight to the point. I created something that is detailed, but simple. Straightforward, yet explanatory.
If you like that, then you'll like this course. If you don't like that, you probably won't like this course. There's no use in beating around the bush.
There
I have felt the way you've felt. Frustrated, tired, overwhelmed, stuck in a job you don't like, in a place you don't like, desperately trying to claw your way out. You feel hopeless, annoyed, angry. Like what was the point of all your hard work up to this point to just be mediocre?
What was the point of putting in all that time, all that effort, just to be where? Here?
Here sucks. You don't want to be here. You want to be there. At the top of the mountain, not stuck in a swamp.
And while I can't solve all your problems, I can hand you the metaphorical compass to get you back on track and headed in the right direction.
But it's up to you whether or not to grab the compass.
What's that saying? Something about leading the horse to water? Well, you're the horse and this course is the water.
Goal setting is a system that you can use to steer your life in a better direction. This course will give you what you need to know.
So I ask you, will you take a drink?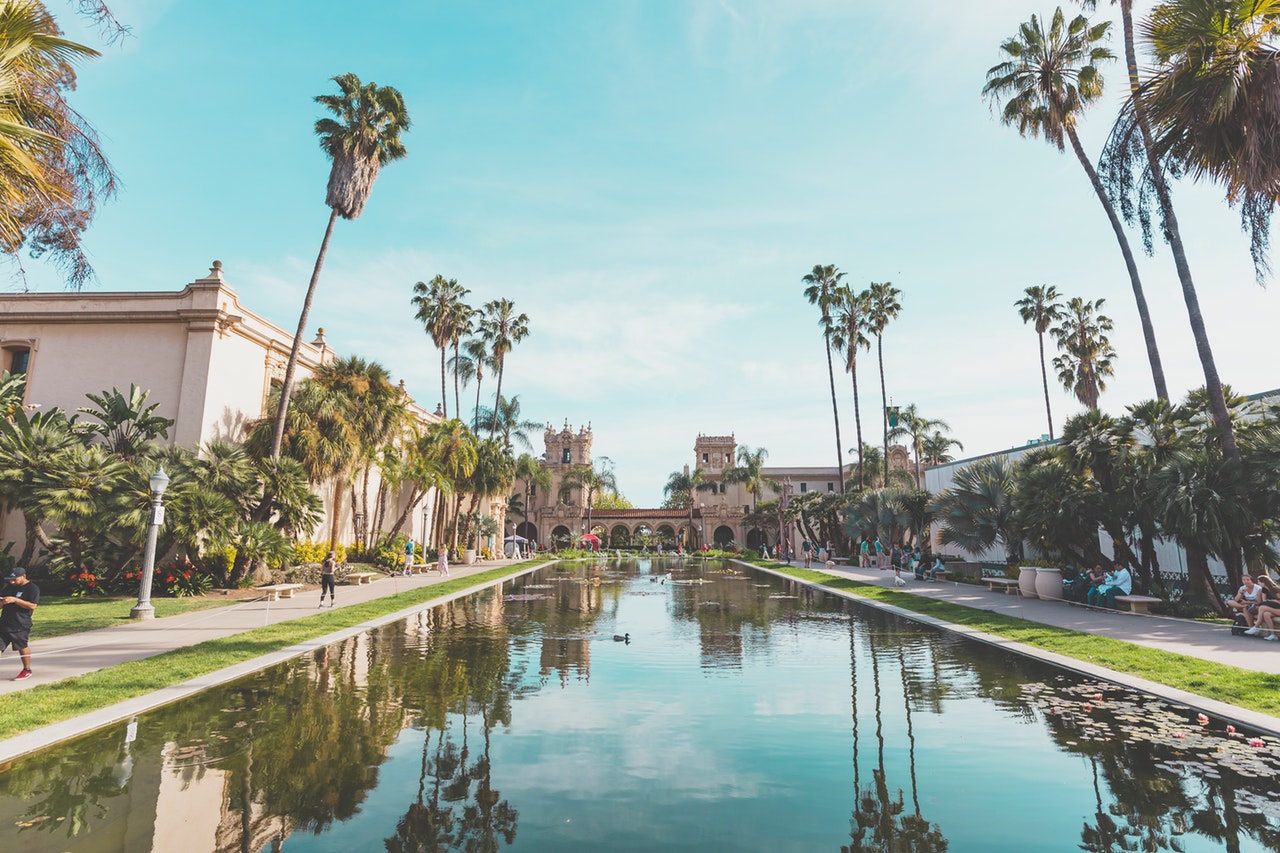 Consider this
If you've heard enough from me and want to sign up, very cool. I'm excited for you! You can click the button below to enroll.
Want some more info first? Keep scrolling to check out the curriculum and FAQs.
I've made a few lessons open for you to preview as well (to be honest though, they aren't my favorite lessons. You can't access my favorites until you enroll. I really just made these ones open for preview so that you could get a feel for my organizational and writing style. They are basically just lessons that provide background (a necessary evil).).
Oh and by the way, when it comes to this course you actually have 2 options. You can either do a single-course purchase by clicking the button below OR you can get access to all of my courses through my all-access program which you can learn about here.
Here's what I want you to consider though:
1. Goal setting is really at the heart of everything time-related. You need to set goals before you can manage your time before you can be productive. Goal setting is where you need to start, so you're in the right place.
2. Financially speaking, it's technically cheaper to purchase all-access as opposed to purchasing just 1 course. BUT they each have their pros and cons so it's ultimately up to you. Check out the all-access page for more details.
At the end of the day, I want you to do what will most benefit you. If you think this goal setting course is a good fit, I will welcome you with open arms.
I am appreciative to have you here and am thankful that you trust me enough to enroll in this course. I take that responsibility seriously and want you to achieve something real and actionable.
I believe I have created that opportunity for you within this course. I hope you feel the same way too.
To enroll, click the button below!
Course Curriculum
Introduction
Available in days
days after you enroll
Your first goal
Available in days
days after you enroll
Choose your goals
Available in days
days after you enroll
Frequently asked questions (FAQ)
What is the course format?
This course is text-based. It was created that way intentionally and for an important reason: text is the easiest form of content to consume and understand. You can read through a lesson, learn the material, and start applying it to your life right away.
With that in mind, each lesson is specifically designed to help you learn and implement a different part of the goal setting process.
Along the way, there are also numerous worksheets and resources for you throughout the course, all geared towards helping you set and achieve your goals.
How can I become a goal setting champion in 10 days?

This course is structured in a way that maximizes the amount you'll learn while reducing the amount of time it takes to navigate through it.
The first module is dedicated to giving you an introduction to goal setting in general. And starting in module 2, I walk you through what you'll need to do to set and achieve your first goal of completing the course in 10 days.
Not only that, but I'll also give you a tool that you can use to keep yourself accountable each day. From there, it's just a matter of putting in the work.
As you work through and complete the rest of the course, you will gain the resources necessary to not only achieve that first goal, but to also achieve the future goals that you set for yourself.
When does the course start and finish?
Upon enrolling you can start the course immediately. It is a completely self-paced online course - you decide when you start and when you finish.
That said, in order to get the most value out of the course I recommend working through at least 1 lesson a day. Each lesson builds on top of the previous one and you don't want to forget something by taking time off between lessons.
So for best results, aim to do at least 1 lesson each day.
How long do I have access to the course?
After enrolling, you have unlimited access to this course for as long as you like - across any and all devices you own.
Feel free to use your phone, laptop, tablet, or whatever is easiest for you to navigate the course with. But again, for best results I recommend working through at least 1 lesson a day so that the content stays relevant and fresh in your mind.
I have a question. How can I get in contact with you while enrolled in the course?
If you have a question while working through the course there are 2 easy ways to get in touch with me:
If you feel like your question may be one that your fellow classmates may also have, you can leave a comment at the bottom of the lesson you're on. That way I can answer it for you while also answering it for everyone else.
If you don't want to leave a comment, the next best way to get in touch with me is via email. You can send me an email right here.
I'm here to help so if you have any questions while working through the course, please feel free to reach out. Any questions you have will only help me make the course better, so ask away!
I enrolled in the course, but can't remember where to login. Help!
If you ever need to log back in, you can click on the Login button in the top right corner of this page. From there you will be given the option to sign back in.
What if I am unhappy with the course?

I would never want you to be unhappy! I've worked hard to create a course for you that will take you through the goal setting process from start to finish.
If you are unsatisfied with your purchase though, I'm truly sorry to hear that.
With that in mind, I offer a conditional 30-day money back guarantee. That means that within the first 30 days of purchasing you'll need to request a refund from me.
Upon doing so, you'll also need to provide proof that you've completed the worksheets and course material as well as provide an explanation as to how the course didn't benefit you in any way.
Because this course is a digital product, I am more than happy to offer a refund within your first 30 days of purchase. I just need to make sure that you've actually gone through the course material and tried to apply the lessons first.
Hopefully you understand, and, hopefully it doesn't come to that. Again, this course was created with you in mind and I want to make sure you get as much value out of it as possible.
I'm ready to get started! What now?
If you're ready to get started, click the button below to enroll. You will be prompted to move through the checkout steps.
Upon completing checkout, you will be officially enrolled in the course. And at that point you will be able to start going through the course immediately.
I'm excited to have you along this journey and I'll see you in there!
You got this!