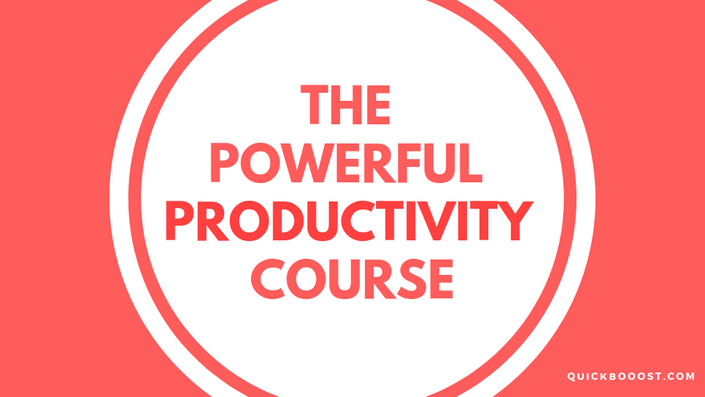 The Powerful Productivity Course
Learn How To 12x Your Productivity!
You have hope.

Hope that tomorrow will be better than today. Hope that you'll finally leave that boring job, finally save up for that condo, finally eat healthier, finally be fulfilled.
You know it's possible. And it is. But it's a long road to get there and it's an even longer journey if you don't know how to use your time properly.
That's why you need productivity and this course.
Because productivity is how well you actually utilize your time each day. The better you utilize it, the more progress you will make, and the sooner you will reach your goals.

It's all connected.
Productivity is the secret ingredient to achieving something amazing and that's what this course is all about - showing you how to be incredibly productive.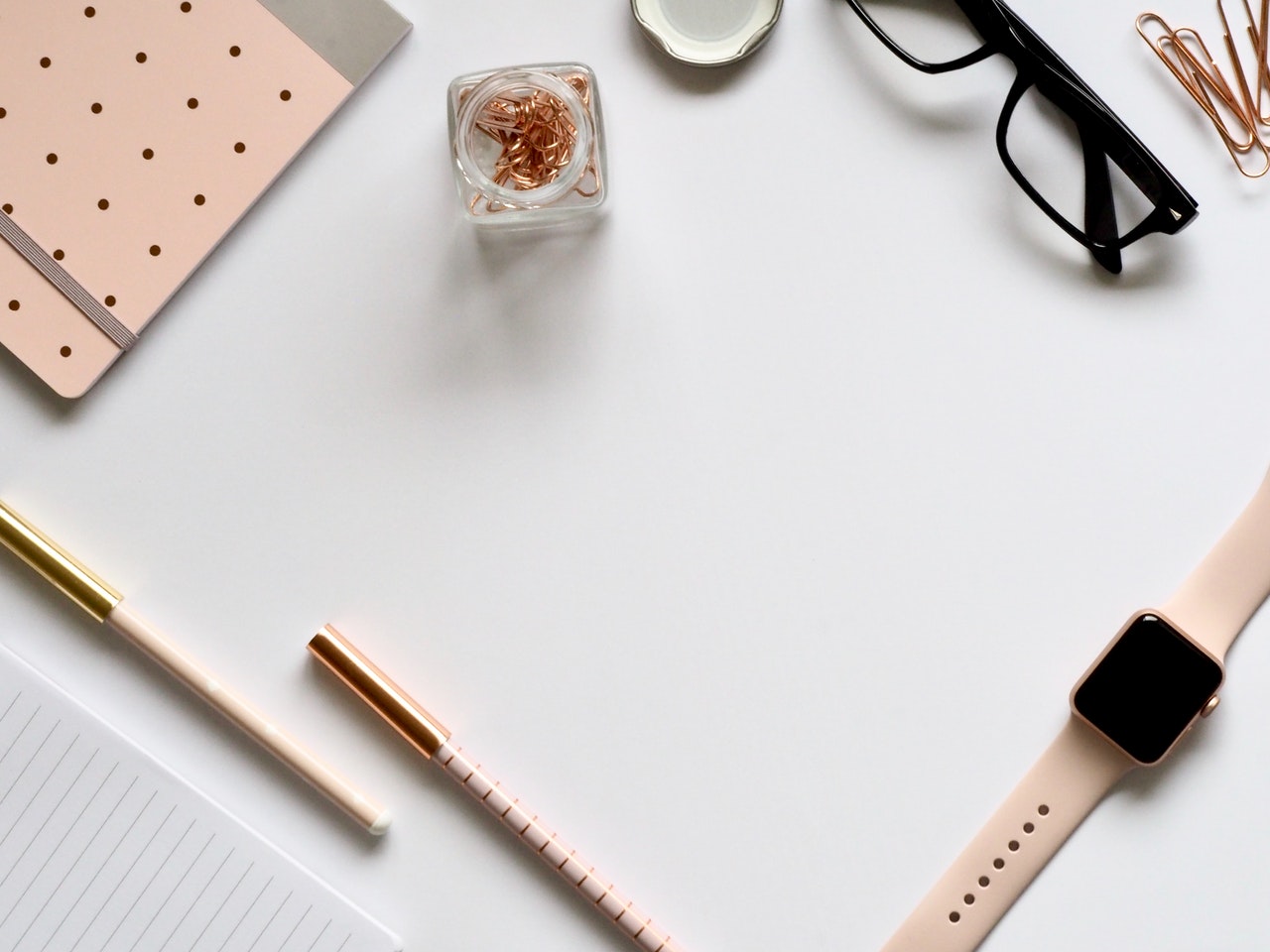 Change the world

My name is Corey, I am the founder of QuickBooost, and I am the instructor of this course.
Back in college I created an app. An app that would "change the world." Spoiler - it didn't change the world. In fact, it didn't change much of anything.
What it did change, though, was how I viewed my time.
Because up to that point other people had always told me how to spend my waking hours. I was told what to do, where to go, when to be there, what to bring, what assignment I needed to complete the night before. It never felt like I had a say over my time, like it was never mine to own.
But with that app, it was all on me. If I delayed or procrastinated, even just an hour or two, that was time I was never getting back. Time that I could never invest in the app or my future.
Lessons I learned the hard way.
And while that app didn't cut it long-term, what did last, however, was my obsession for using time to the absolute fullest. What lasted was my desire to go to bed each night knowing that I got 100% out of my day.

And that is a perspective that I've kept throughout my entire career - from then, till now, and all those years in between. It's that passion for fully utilizing my time, for being productive, that has allowed me to make the progress towards the goals that I so desired.
And since then, I've achieved incredible things! In fact, here are just a few things that being productive with my time has allowed me to do:
- Run 2 half marathons within 5 months (while fully employed, running QuickBooost on the side, and during the holidays - all at the same time)
- Create time in the morning for calm and introspection (without worrying that I'll have chaos to return to afterwards)
- Free up my time to travel to places like Rome, Madrid, Florence, NYC, Hawaii, Denver, and more (trips that I wouldn't have been able to plan and take had I squandered my time each day)
Life is chaotic, but I've managed to achieve these things through the power of productivity. By being intentional and deliberate about how I spend my time.
And that's what I want for you.
For you to achieve your goals. To make more progress in one day than you would in a week or a month. To be productive with your time and to go to bed knowing that you were more productive today than you were yesterday, or the day before, or the day before that.
An outlier
Now, am I special? Am I an outlier? No, I'm just a guy that is obsessed with time and wants to help you do more with yours.
I've gone through the pains of uncovering how to truly be productive. I've run the experiments using myself as a guinea pig. And I've spent years devising the system that I now use today.
A system that allows me to be incredibly productive and make real progress towards my goals. A system that I have distilled down into this very course.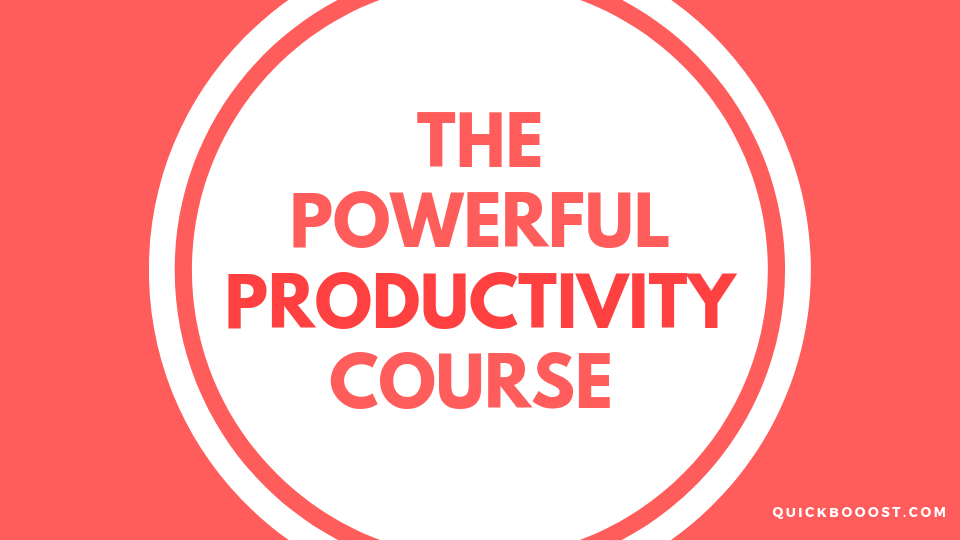 Waste no time
This course is for someone that wants to take control of their time, of their life. This course includes:
- 6 definitive modules
- 17 powerful lessons
- 4 bolstering worksheets
- And a promise that you will become 12 times more productive compared to your current self today (more on that in the course)
This course is straightforward and wastes no time teaching you what you need to know. It's a course on productivity, after all.
I've read books and taken other courses where 95% of the material is fluff and only 5% is of something actually useful. That's B.S. I hate that and that is not how I do things.
Obviously I need to give you the background and context for each lesson so that you can understand how everything comes together, but from there what you'll find is that each lesson holds something valuable in and of itself.
There is no fluff, just value. And I made sure of that.
If you like fluff, if you like lessons that don't provide anything real, this isn't the course for you. But if you actually want to learn something, actually want to change your life for the better, you're in the right place.
Where you are

I have been where you are. Stuck in a dull career, stuck in a cycle of being told what you can and can't do by others (your boss, parents, friends, etc.). Stuck in a rut of boredom and desperately wanting to do more but not really knowing what to do or where to start.

I have been in your shoes (metaphorically speaking). I have felt the frustrations of helplessness and the feelings of having no control over your environment. It's the worst.
And while this course won't solve all your problems, what it will do is show you how to take control of your time so that you can start dictating the life that you want to live.
It will be the wind in your sail propelling you forward faster than ever before. Towards your goals and that better life you've been daydreaming about.
But here's the thing... you need to decide to get in the boat. Because the ship's in the harbor and the route has been set. You're standing on the dock ready to go.
Will you set sail?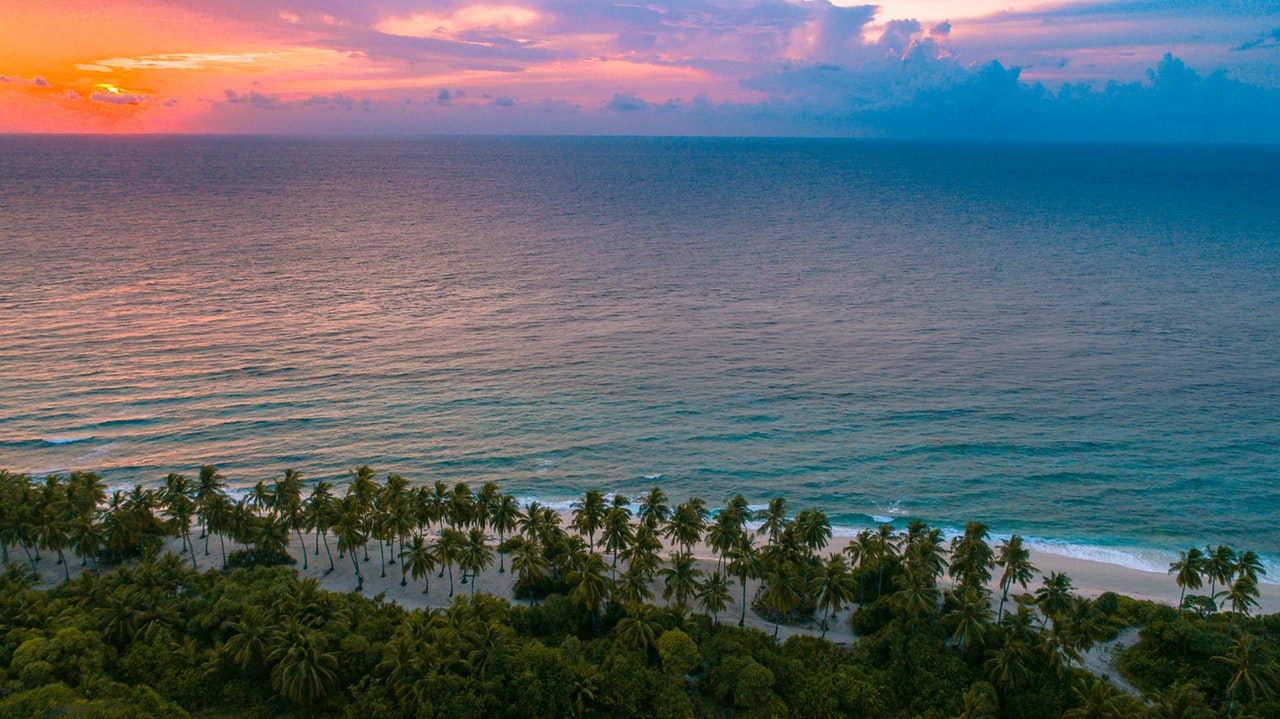 The good stuff
If you're ready to get started, great! You can click the button below to enroll.
Or if you want to keep poking around, feel free to scroll down and check out the course curriculum and FAQs. I've made a few lessons open for preview. The preview lessons aren't anything too spectacular so don't get your hopes up.
You don't get access to the good stuff until you enroll. The lessons I opened for preview are simply there to give you a sense of my writing and organizational style. Just an FYI.
That said, when you are ready to enroll, there are two things that you need to keep in mind.
Complements
First, as far as course order goes, I suggest starting with my goal setting course before going through this productivity course.
Is it mandatory?
Well, is it mandatory to buy the same brand of shampoo and conditioner? Of course not!
Do they go well together? Absolutely. But do you need to buy both of them to get something amazing out of one of them? Not at all. They are merely complements and that's why I mention it here.

Goal setting (ie. shampoo) gives a direction and purpose to your time. Once you have a direction, you can use productivity (ie. conditioner) to help you achieve those goals faster than ever before.
They certainly play well together but you can definitely do one without the other. I only mention it here as something to keep in mind.
All-Access
That being said, if you do want to enroll in my goal setting course AND my productivity course, I recommend enrolling in my All-Access program.
I know these courses can get expensive on their own and I'm sympathetic to that. So to solve that problem I created an All-Access program. What that means is that instead of paying the full price for a single course, you can enroll in all of my courses for a small monthly option instead.
It's more affordable for you if you're interested in enrolling in more than one of my courses. That said, you can get additional information and enroll in All-Access here.
At the end of the day though, do whatever is easiest for you. If that means purchasing this productivity course on its own right this second because you have the motivation, go for it! Take the initiative and start taking action!
Appreciative
I want you to do what will benefit you the most. If you think this productivity course is a good fit for where you're at, welcome aboard!
I am appreciative to have you here and am thankful that you trust me enough to enroll in this course. I take that responsibility seriously and want you to achieve something real and actionable.
I believe I have created that opportunity for you within this course. I hope you feel the same way too.
To enroll, click the button below!
This course is closed for enrollment.
Course Curriculum
Introduction
Available in days
days after you enroll
Get organized
Available in days
days after you enroll
Recognize what you need to do
Available in days
days after you enroll
Frequently asked questions (FAQ)
What is the course format?
This course is text-based. It was created that way intentionally and for an important reason: text is the easiest form of content to consume and understand. You can read through a lesson, learn the material, and start applying it to your life right away.
With that in mind, each lesson is specifically designed to help you learn and implement a different part of the productivity process.
Along the way, there are also numerous worksheets and resources for you throughout the course, all geared towards helping you be incredibly productive.
How can I 12x my productivity?

This course is structured in a way that maximizes the amount you'll learn while reducing the amount of time it takes to navigate through it.
The first module is dedicated to giving you an introduction to productivity in general. At the end of that module, I explain exactly how I arrived at that 12x number.
For now though, just know that each lesson packs a serious punch. Through a combination of worksheets, examples, and instructions, each module is there to help enhance your productivity efforts even more.
And as you work through and complete the course, you will gain the resources necessary to not only be more productive in the moment, but also to go into each day with the confidence and system to spend your time effectively.
When does the course start and finish?
Upon enrolling you can start the course immediately. It is a completely self-paced online course - you decide when you start and when you finish.
That said, in order to get the most value out of the course I recommend working through at least 1 lesson a day. Each lesson builds on top of the previous one and you don't want to forget something by taking time off between lessons.
So for best results, aim to do at least 1 lesson each day.
How long do I have access to the course?
After enrolling, you have unlimited access to this course for as long as you like - across any and all devices you own.
Feel free to use your phone, laptop, tablet, or whatever is easiest for you to navigate the course with. But again, for best results I recommend working through at least 1 lesson a day so that the content stays relevant and fresh in your mind.
I have a question. How can I get in contact with you while enrolled in the course?
If you have a question while working through the course there are 2 easy ways to get in touch with me:
If you feel like your question may be one that your fellow classmates may also have, you can leave a comment at the bottom of the lesson you're on. That way I can answer it for you while also answering it for everyone else.
If you don't want to leave a comment, the next best way to get in touch with me is via email. You can send me an email right here.
I'm here to help so if you have any questions while working through the course, please feel free to reach out. Any questions you have will only help me make the course better, so ask away!
I enrolled in the course, but can't remember where to login. Help!
If you ever need to log back in, you can click on the Login button in the top right corner of this page. From there you will be given the option to sign back in.
What if I am unhappy with the course?

I would never want you to be unhappy! I've worked hard to create a course for you that will take you through the productivity process from start to finish.
If you are unsatisfied with your purchase though, I'm truly sorry to hear that.
With that in mind, I offer a conditional 30-day money back guarantee. That means that within the first 30 days of purchasing you'll need to request a refund from me.
Upon doing so, you'll also need to provide proof that you've completed the worksheets and course material as well as provide an explanation as to how the course didn't benefit you in any way.
Because this course is a digital product, I am more than happy to offer a refund within your first 30 days of purchase. I just need to make sure that you've actually gone through the course material and tried to apply the lessons first.
Hopefully you understand, and, hopefully it doesn't come to that. Again, this course was created with you in mind and I want to make sure you get as much value out of it as possible.
I'm ready to get started! What now?
If you're ready to get started, click the button below to enroll. You will be prompted to move through the checkout steps.
Upon completing checkout, you will be officially enrolled in the course. And at that point you will be able to start going through the course immediately.
I'm excited to have you along this journey and I'll see you in there!
You got this!
This course is closed for enrollment.